This week has set me thinking about my family – not so much the ones I live with and see on a daily basis (obviously I have thought about them, or how else would we all have been fed?!) No – this week has thrust me back into my past: family that created me but are no longer around.  One never even met me.
How falls one's heritage? You cannot control your ancestry. Alexander Armstrong was teased on Have I Got News For You last week for being descended from William the Conqueror. It amused me because I suspect that if we were all able to trace back our genealogy, half of us would probably find the same thing. Does that make Alexander Armstrong royalty? Hardly! The more recent past has a greater influence on that judgement. Families rise and fall throughout history.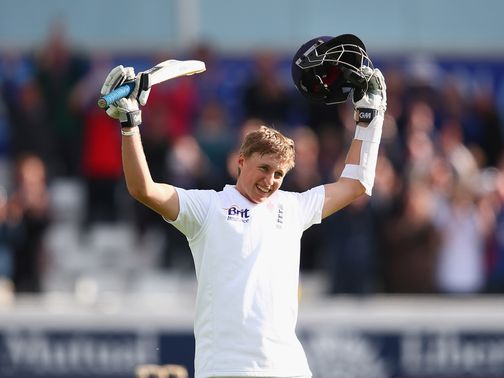 My heritage was brought back to me when I had the privilege of spending a day the the Headingley Test Match. You may recall that one of my passions is cricket, ideally Yorkshire cricket, and living The Wrong Side of the Pennines this was a rare treat. My Dad had bought tickets for the pair of us and my son. The three of us spent the day sat in a row, amiably chatting with each other and those around us: three generations glued to the action, rooting for Root (of course – the local boy) and celebrating alongside thousands of loyal fans when he made his maiden Test century. It was a marvellous occasion that I'm sure my son will never forget – much like I remember being there in 1981 for an Ashes match that we seemed destined to lose.
How my past is tied up with that ground! I sat watching cricket for eight hours, in roughly the same place I had sat in as a child with my grandfather, watching the same beloved game. (Obviously not the same game: even with Boycott's love of uncovered pitches and timeless cricket matches, few games last 30 years!) My grandfather had a long-standing relationship with Headingley such that there are gates named after him. After the match my son and I walked around to take a look at them. The great-grandfather he never knew is part of his heritage too.
What I hadn't expected came at lunchtime, when I was walking along a corridor lined with pictures and one caught my eye. "I know that man," I thought and stopped to have a closer look. Sure enough: there was my great-grandfather shaking hands with a rugby league player (the legendary Arthur Clues) on the pitch behind the cricket field. The team was lined up and the photo shows them greeting one another, presumably before the start of play.
There were five generations of my family at the cricket that day. Great-grandpa greeting the rugby player, Grandpa immortalised by his gates, my Father dozing his way through a day's cricket, my Son learning the nuances of the game, excited, asking pertinent questions about the state of play and the layout of the field. And me: the solitary female in this family line.
Joe Root scored a century. The female family line celebrates a century today too. My mother's mother, were she still alive, would tip her age into three figures – a milestone in anyone's book. She missed out on living to this day by less than three years. Perhaps her side of the family has a less prestigious heritage – no gates in their memory, no handshaking photographs lining corridors in public places – but still she has a story to be told. She was a fashion designer, an elocution teacher, a wife, a mother, a grandmother. Aged 84 she made my wedding dress, a challenge that was enjoyed by everyone in the home where she lived at the time. She taught me to sew, to bake and to cook. She taught me a love of God and of others. Her influence on me must be far greater on a day-to-day basis than that of my cricket-loving grandparents.
How falls one's heritage? We have no control of our ancestry: we get what we are given. Yet I am so blessed by what has been given to me. It has formed and shaped me into the person that I am – for good or bad! And as I celebrate two century landmarks this week I wonder: what will my (great) grandchildren write about me in 100 years from now?