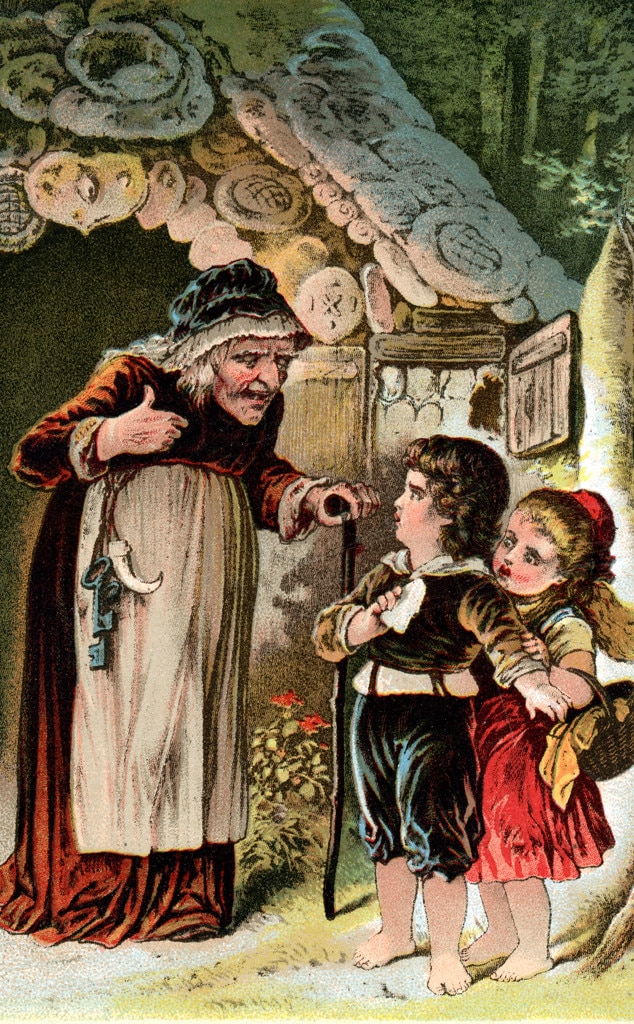 I don't get opera. Never have, if I'm honest. Why sing a story? You can't hear the words properly and, in my opinion, it is better being a play. Or an orchestral concert. However, my father loves opera and generously bought tickets for his entire family to go and see Hansel & Gretel. (It was our Christmas present, in place of going to the pantomime. Guess which I'd have preferred…)
Anyway, I wasn't disappointed: it was exactly as I expected. Thankfully there were screens so you could read the words the performers were singing; unfortunately, if you read them you couldn't watch the drama. No-win situation. My daughter struggles with understanding words but loved the visuals, so enjoyed her afternoon out. My son was very well-behaved, tolerating this bizarre thing mainly by looking at the screen behind us that showed the conductor. My husband and I sought words for being polite.
But griping about opera wasn't why I started this post. Whoever had put this production together had given it a modern twist, setting it almost exclusively in a dated kitchen/flat. It made sending the children out into the wood to forage for food a little unrealistic, but the portrayal of poverty and despair by the mother and father was challenging. Kids will be kids: they'd been asked to do something while mum was out, they didn't do it but played around instead. She gets home, the house is a mess and the job hasn't been done. She has no food and then they break the jug containing the cream, the only food left in the house. At this point she throws them out of the house and cries in despair of her lot.
Though I have never – thank goodness – been at that stage of starvation, I did empathise with the motherhood aspect. The frustration in feeling that the children are doing nothing to help around the house, that everything falls on me, that routine has overtaken joy. It is hard enough being a mother, juggling a household with (or without) a job.
Then I thought of those people in my country who are struggling to put food on the plate for their children, who are making £40 pay for a family of four for a week, and then get chastised for not providing 5-a-day (or now 10-a-day!) or a healthy variety of meals. People who are too embarrassed to go to a food bank, or to claim free school meals. People who are down on their luck, or born into the wrong estate, or who are destroyed by a system that only rewards academia rather than skill or patience.
And I thought of my family, shelving out many pounds to buy opera tickets, and then enjoying a wonderful meal out together. Was it wrong for us to do that?
How, realistically, do we re-balance wealth? Is there a justice in Wayne Rooney being able to take a job in China for £750k per week, whereas Sutton United's entire payroll is £10,000? Does a doctor, working upwards of 60 hours per week, deserve to be earning more than a man who holds down three manual jobs in order to pay the rent? Do we put too much pressure on people to 'make money'? Are the rich revered and the poor despised?
During Lent my husband and I have resolved to read/study Archbishop Justin Welby's new book "Dethroning Mammon". Perhaps he will have some answers. I fear that he may not, or – worse – I won't like them.